"Freediving is about silence, the silence that comes from within" 
Jacques Mayol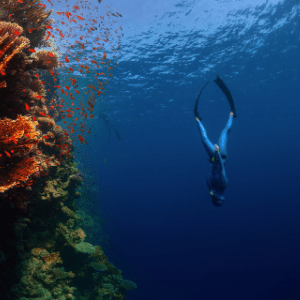 Have you ever wondered what it would be like to live in the ocean? What it would be like to swim freely along the reef… then this might be the the perfect course for you!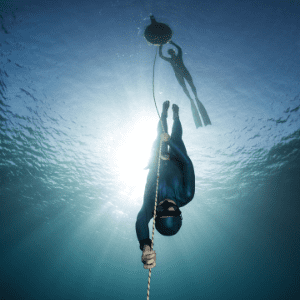 After completing the first level of the Freediver training most freedivers feel the longing to go even deeper. Accomplish that with the PADI Advanced Freediver Course.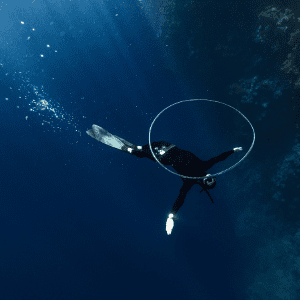 If you're really hooked by the breath-hold diving and allready an Advanced Freediver who wants to learn how to fine-tune your lifestyle and training so that you can approach master levels, than the PADI Master Freediver course is for you.
Contact us and get the PADI Freediver eLearning mobile app. PADI Freediver eLearning is an interactive study tool that gives you the background information you need to freedive safely and allows you to study at your own pace. Your PADI Freediver Instructor will check on your progress and make sure you understand important freediving information.
Good news – the PADI Freediver eLearning also includes all learning materials for the PADI Freediver, PADI Advanced Freediver and Master Freediver courses.