Oasis preserved the natural beauty of the tropical environment and offers divers and non-divers a holiday experience where it all comes together.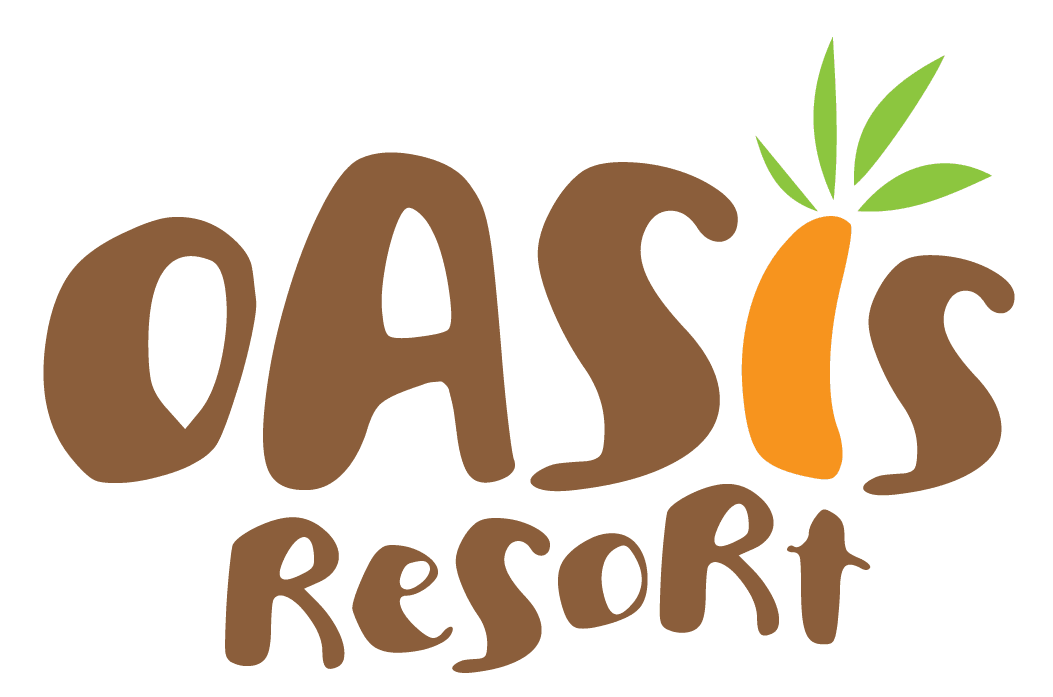 Native bungalows surrounded by green
This beautiful green resort was opened in December of 2000.
The resort is built on a spacious 5000m2 lot and has slowly and carefully been built up to as you see it today. All in all we have 21 rooms at this time, 16 rooms housed in 8 spacious two duplex (two under one roof) cottages, 8 beautiful Superior Deluxe rooms and 1 Suite. All buildings are constructed using native and natural materials. The roofs are made of what the locals call: 'Nipa' . This is the leave of fresh water palm that grows only in certain areas in Bohol. Furthermore we used lots of bamboo and wood to give the resort an overall natural look.
We would love to welcome you in our Oasis!
Standard Room
Our standard room is the least expensive room, it's certainly not ordinary! The standard rooms are situated in the garden area and around the pool. In total we offer 6 standard rooms. The rooms are perfect for singles or for a couple of friends. The room offers 2 single beds and is equipped with an air-conditioning and/or fan. Can accommodate up to 2 guest.
Deluxe Room
Our spacious Deluxe rooms are bright and cozy residences filled with a beautiful view on the pool and/or the resort's tropical garden. All the bungalows have a spacious balcony with seats. The Deluxe bungalows are bigger than the Standard rooms and offer 1 queen-size bed and one single bed + pullout bed. These rooms are also very suitable for a family with two children.
Superior Room
The Super Deluxe rooms are great place to shift your vacation into relaxation. One queen bed, one single bed, beautiful décor and a flat screen TV make your room a private getaway. Pull back the curtains to let in the sunshine and enjoy the beautiful view on the pool and the garden. Can accommodate up to 3 guest.
Suite
The suite is a sophisticated and luxury retreat for travellers who enjoy the finer pleasure that life has to offer. This elegant and spacious (70 square meters) suite combines the beauty of Philippine interior and stylish décor. This open-plan space integrates a sleeping and living area. The private balcony offers a beautiful view on the pool and the tropical garden and is the place where you can indulge in a little piece of paradise.