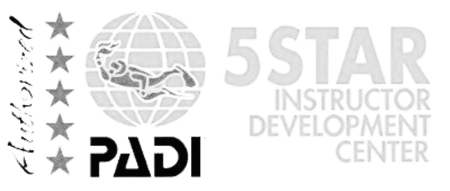 Seaquest Dive Center Bohol is a 5 star PADI Instructor Development Center

Seaquest Dive Center on Panglao Island in Bohol opened in 1990. At that time it was the only dive center on Alona Beach. Built in local style it blended in well with the untouched beach environment of the time. These days Alona beach has become a popular beach destination and the whole area is rapidly expanding. The modern world has arrived and the dive shop has evolved with it. These days Seaquest Bohol is a modern and efficient 5 star PADI Instructor Development Center.
The majority of Seaquest-divers accommodate themselves at Oasis Resort; located right behind the dive center. The resort and the dive center have been combining their services for many years offering you as our guest a well-organized experience. Oasis resort operates the popular Oasis Restaurant and Beach Club right next to the dive center.
Every day we decide on a schedule for the next day. Keeping in mind the personal wishes of our guests. There is a good variety of dive sites and day trips on offer and up to 4 dives a day can be scheduled. Night dives are amazing and you should try to make a few while you're staying here.
The dive master team are all locals. Some have been with us for 28 years! They know the reefs very well and can show you a variety of macro underwater life and critters. Besides our local dive masters we also offer an international team of instructors that are able to offer you all the PADI dive courses. Your dive equipment shall be stored overnight in the dive shop. Tanks and equipment will be loaded onto the boats by dive center staff; all you need to do is… show up on time!
Highlight for most people is Balicasag Island. Here you can find drop offs and steep slopes teeming with color. Schools of jacks and barracudas swarm around the island and many turtles can be seen. The reef around Panglao Island itself offers a variety of different underwater scenes and environments. Night dives are highly recommended. Occasionally Whale Sharks are encountered.
Seaquest Dive Center is a 5 star PADI Instructor Development Dive Center offering educational and fun PADI courses from beginner all the way up to PADI dive Instructor. Introduction dives are organized daily. 3 comfortable Big Bangka's (local outrigger boats) are available to do day trips. Besides our 3 bangka boats we also have 2 brand new speedboats that we can use for local dive trips. To avoid emergency situations, we set depth limits; maximum diving depth is 40 meters or 130 feet and going into deco is not allowed. A fully equipped re-compression chamber is located in Cebu City (2,5 hours).
The rental dive equipment is mostly Cressie-sub dive gear. 10, 12 liter aluminium- and 15 liter steel tanks with international (INT) valves and DIN are available. A Bauer V15 compressor provides good clean air.