 Years of experience has brought us to where we are today. A full service dive operator and more! We take care of you from the moment you land till you have to go back home!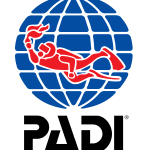 Why Seaquest Dive Center?
Includes tank/weights/guide

Includes tank/weights/guide

Includes tank/weights/guide

Includes tank/weights/guide

Includes tank/weights/guide

Includes tank/weights/guide

Boat Ride

₱200 - ₱500 per day

1 day Scuba Review

₱3,775

Incl. tank/weights/tuition fees and boat ride
Nitrox FillI

₱250 per dive

Torch Rental

₱300 per dive

Dive Equipment

₱400 per dive

Mask, Fins and Snorkel

₱300 per day

Dive Computer

₱500 per day

Underwater Camera

₱1.500 per day
● MARINE PARK FEES AND FUEL SURCHARGES ARE NOT INCLUDED IN OUR PRICES (SEE BELOW FOR SURCHARGES)
● DISCOUNTED DIVE PACKAGES CAN BE BOUGHT & USED IN BOTH DIVE CENTERS (BOHOL & MOALBOAL)
● PADI 5 STAR CERTIFIED DIVE CENTERS & PADI 5 STARS SERVICE
IMPORTANT NOTICE:
ABOVE PACKAGE RATES APLIES TO ALL DIVES EXCEPT DIVING IN BALICASAG. FOR BALICASAG WE ADD A SURCHARGE (AMOUNT DEPENDS ON WHICH DIVE-PACKAGE YOU  CHOOSE) A MINIMUM DIVE RATE FOR BALICASAG (SAME RATE AS ALL OTHER DIVE-SHOPS IN PANGLAO/BOHOL, AGREED BY ALL PADO  MEMBERS IN BOHOL/PANGLAO)  (EXCL. DIVE-EQUIPMENT AND ENVIRONMENTAL FEE)
PADO: PANGLAO ASSOCIATION OF DIVE OPERATORS
If you would like to enjoy the best of 2 islands, then book the Combi package:  "The Best of Both Worlds" (Sumisid & Oasis) including a 15 dive package. For more info about this special combi package, please click here.
Another service that Seaquest offers is that you can divide your dive package between our 2 locations. For example if you book a 20 dive package, then you can start in Moalboal, Cebu and enjoy diving, your remaining dives from your 20 dive package you can bring it to Panglao, Bohol and use your remaining dives here. Seaquest will make sure that everything is well coordinated between the 2 dive shops.
Bohol Marine Park Fees & Fuel surcharges
Local Dive

₱100 per day / per diver

Balicasag

₱250 per day / per diver

Pamilacan

₱500 per day / per diver

Doljo

₱500 per day / per diver

Pungtod

₱500 per day / per diver

Gak-ang

₱500 per day / per diver

Sumilon

₱1.500 per day / per diver

Cabilao

₱1.500 per day / per diver

Camera use Cabilao ₱500 per diver
Moalboal Marine Park Fees & Fuel surcharges
Local Dive

₱100 per day / per diver