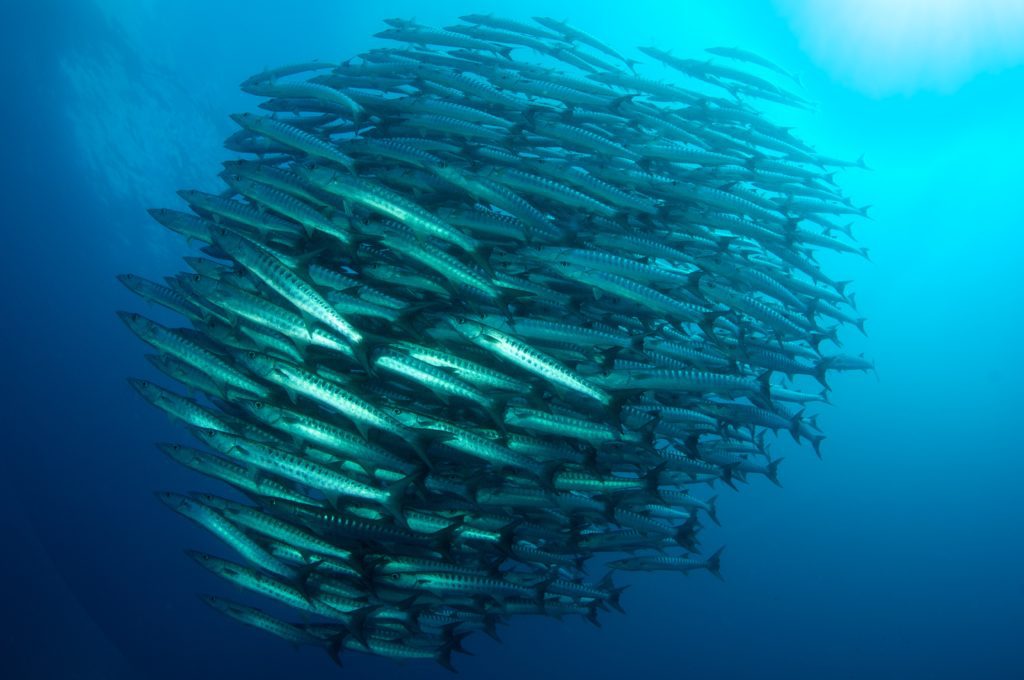 DAKIT DAKIT North / South
Great drift dive! Depending on which side we are going we call it north or south. Usually we jump in close to the little tree, hence the name of the site. The reef slopes at 45 degrees with many coral heads, Spanish mackerel, barra- cuda, queen triggerfish, large bump-head wrasses, jacks and tuna. There are plenty of turtles grazing here. The island itself is also very pretty and usually when we go here we try to organize a BBQ lunch with some extra beach hang- ing time. This is a real tropical island.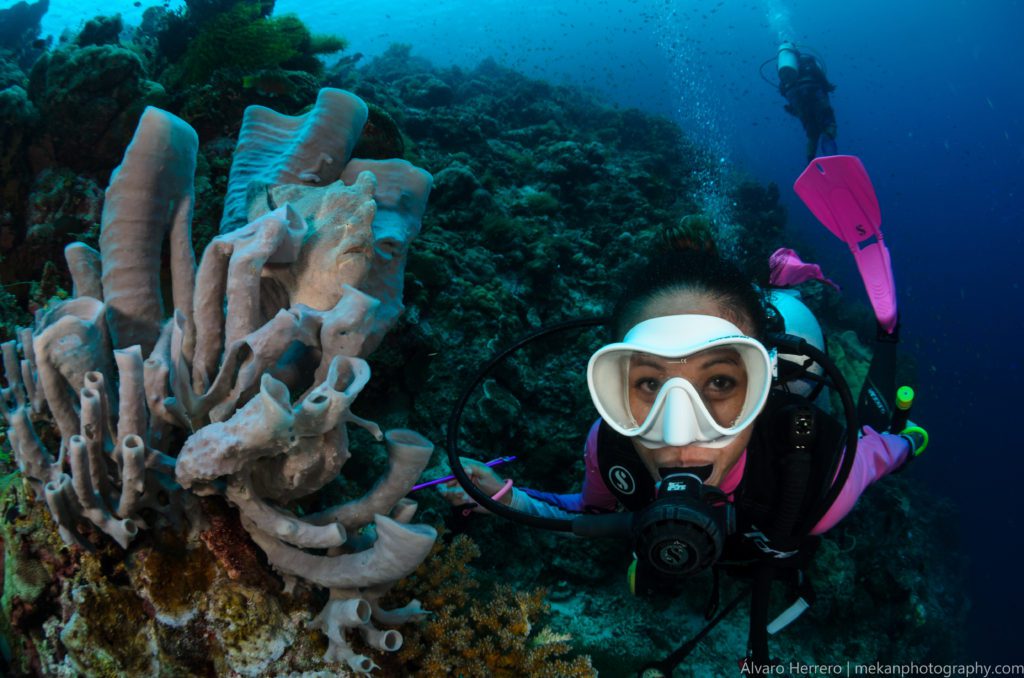 This place is perfect for macro diving. The extravagant coral wall is full of holes, small swimthroughs and little cavers covered in fans and sponges. Looking closely at the hallucinating variety of coral here you can find many nudibranchs slipping along the wall you can't find anywhere else. Besides the macro you can usually see some barracudas passing by here and there.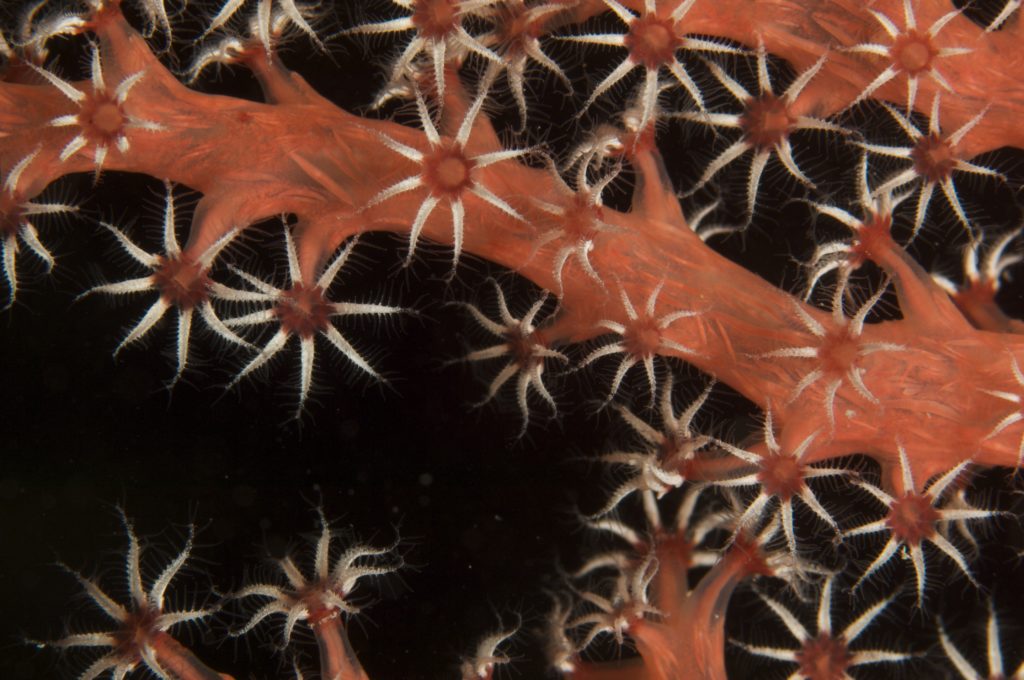 This is also known as "Snake Island". This is located on the way to Pamilacan Island. Various species of sea snakes inhabit this sunken island. What is most remarkable is the variety of colors, the rich pal- ette of vibrant colors of the feather stars, sponges and soft corals will have you in awe. The top of the island comes up to about 12 meters from the surface. The hard coral is not so impressive, but on a good day, loads of rough shouldered sea snakes can be seen here. Diving here depends on the circumstances,  weather, sea, current and visibility. You need some experience to do this dive that sometimes starts by sinking into the blue till you see the bottom.