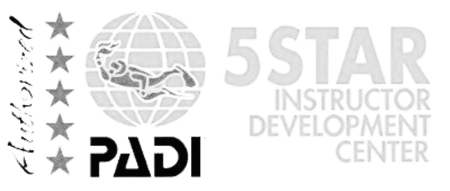 This is the dive center where the Seaquest brand originated back in the 1980ties.

This 5 star PADI IDC dive center is located in the town of Moalboal which lies about a two hour drive South-West from Cebu City. This is the dive center where the Seaquest brand originated back in the 1980ties.
Right beside the dive center you will find Sumisid Lodge. This lodge is built to serve as a comfortable and very homely diver's accommodation. The whole set up comes together very well and it has done so already for almost 40 years. The house reef is literally right in front of the lodge/dive center and you're just a few steps away from the gearing up and getting wet.
The dive center usually plans 2 dives during the day and a night dive is always possible. If you're into doing more dives then that is of course possible. Between the island of Cebu and Negros Oriental lies a narrow body of water called the Tanon strait. The strait is between at certain points of 5 and 27 kilometers wide. The narrowest point being at the most southern tip of Cebu Island from there Negros Oriental is more or less 5 kilomters away.
In the middle of the straight just to the side of Moalboal stands a solitaire rock formation that rises up from the deep blue. This rock island is called Pescador Island and it is the dive highlight of the region. Bottom less drop offs and steep slopes that plummet  into the abyss below surrounded by a huge, huge school of sardines!. There are overhangs and a cave.
Standing on the porch of the dive center facing the sea, you can see Pescador Island. A speedboat that comfortably fits 12 divers and outfitted with a 75 horse power Yamaha engine transfers you to the island in under 15 minutes. Pescador Island will entice you back for more. The other dive sites in Moalboal also pull their weight to say the least.
There is a good variety of dive sites that offer a wide variety of marine biodiversity. Moalboal does have the name to be visited by Whale sharks on a regular base so always be alert because there might be one swimming by in the blue. These magnificent gentle giants usually don't venture to far off the reef and they have been seen frolicking around on the Seaquest/Sumisid house reef. The Sumisid/ Seaquest house reef is also very famous for its super large school of sardines. For the last 4 years this school of sardines have chosen this house reef as their home. 1 speedboat with a sun roof and mounted with a Yamaha outboard engine will give you quick access to nearby dive sites. The Dive center has medicinal oxygen and first aid kits available. All staff has been trained to respond speedily and adequate in an emergency situation.
Not an advanced diver yet? Never experienced a night dive? Better get certified in Moalboal. Night dives are done on the house reef. Entry and exit just steps away from the dive center make it so easy and hassle free.
You'll find yourself doing a dive every evening before dinner. The dive center is stocked with Cressie-Sub and Scuba Pro rental gear. There is a little shop with associates and souvenirs. A Bauer K14 compressor fills the tanks outside of the premises. Nitrox fills are available on request. DIN as well as INTernational yokes are on hand.
The Dive guides are enthusiastic Filipinos with good knowledge of the marine life and the reefs. These guys have been working for Seaquest for many years and their patience, to show you the beauty of their underwater world is endless.
Sanctuary fees are applicable in Moalboal. It's been 100 peso per diver per dive for many years now. Seaquest dive center has no gloves policy, the maximum depth is 40 meters/130 feet and diving into deco is strictly prohibited at all dive shops.